News
13 March 2018

Tweddle backs Tinkler to star at Commonwealth Games
Beth Tweddle would not be surprised to see Amy Tinkler follow in Claudia Fragapane's footsteps at next month's Commonwealth Games in Australia.
Fragapane won four gold medals in Glasgow four years ago as a 16-year-old, including the all-around title, to emerge as one of England's stars.
Fragapane will miss this year's edition in Gold Coast after tearing her Achilles, and established stars Ellie and Becky Downie are also absent, opening the door for other athletes.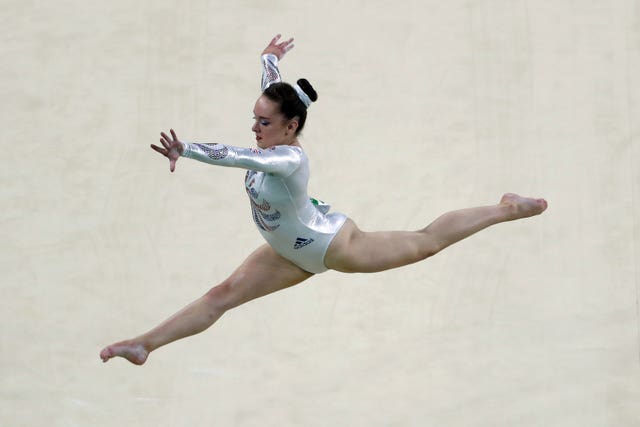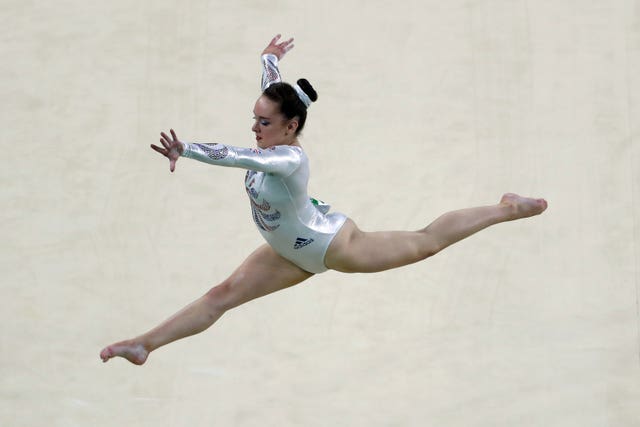 Tinkler has already had her breakthrough moment having become the only British woman apart from Tweddle to win an Olympic medal in gymnastics when she took bronze on the floor in Rio aged 16.
Two years on, Tinkler remains at her best on the floor and will include her new tumble – a double twisting, double straight, described by Tweddle as "insanely hard" – having successfully landed it twice at last weekend's British championships.
But Tinkler will have her sights on more than one title, and Tweddle told Press Association Sport: "She's got the potential to do that and she's obviously working very hard.
"She had a tough year last year with injuries and came back ready for the World Championships. Then this year I think she'll just go from strength to strength.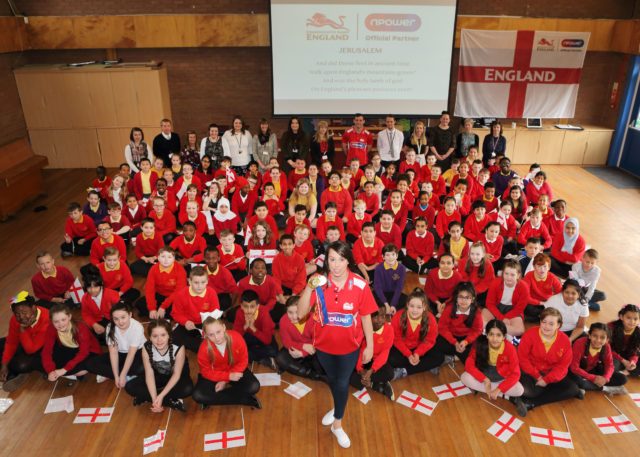 "It will be different now. She went to the Olympics, not as an unknown, but she wasn't necessarily one of the ones to watch to get a medal. We were hoping obviously for a floor final but when you go to a championships as an Olympic medallist people will stop and watch you and see what skills you're performing. So it puts a very different pressure on you."
Tinkler, Max Whitlock and Nile Wilson will all be looking to follow up their Rio medal success at the Commonwealth Games, with Whitlock one of the stand-out performers from any sport as a two-time Olympic champion.
He won three gold medals in Glasgow four years ago while Wilson will be looking to defend his high bar title, but also has chances on parallel bars and rings. Georgia-Mae Fenton could be Tweddle's heir on the uneven bars and is joined in the team by another 17-year-old in Alice Kinsella.
"I think it shows the strength of the team," said Tweddle, who made her first appearance at a big multi-sport event at the Commonwealth Games in Manchester in 2002.
"Three of our Olympians are either injured or not quite in the preparation period they were hoping to be. We've got the Europeans in August then the World Championships in October so it's still very early in the season and they'll be back in the gym working hard ready to come back later in the year.
"But it does give a chance for those younger gymnasts to come through and the Commonwealth Games in general is a great stepping stone to any major championships.
"It was my first gold medal. I was only 17 and performing in front of a home crowd. It still stands there as one of my top memories."
Where Tweddle blazed a trail, others have just not followed but surpassed her achievements, making Britain an unlikely force in world gymnastics.
The 32-year-old, who now dedicates her time to training and inspiring the next generation, said: "We've not just got one or two gymnasts who might win medals, the whole team has medal potential. The way gymnastics has come on in the last 10 years is amazing."
– npower is proud to be an Official Partner of Team England and is encouraging the nation to show their support for the team in the 2018 Commonwealth Games in Australia.
Source: http://sport.bt.com/gymnastics/tweddle-backs-tinkler-to-star-at-commonwealth-games-S11364257756010